ILoveGay.LGBT Ambassadors

Matt Skallerud
Pink Banana Media
New York City, NY

LGBTQ Online Marketing & Advertising Professional
#LGBTBiz


Ravi Roth
Ravi Round The World
New York City, NY

Gay Travel Vlogger
#JustTheTip


Fabrice Tasendo
Pink Banana Media
Los Angeles, CA




Brad Fuhr
Gay Desert Guide
Palm Springs, CA

#ILoveGayPalmSprings


Troy Petenbrink
TheGayTraveler
Washington DC

#GayTravel


Valdelicio Silva
Travelling With Me
San Diego, CA

Travel blogger with a unique perspective on adventure, cultural diversity and equality



Mike Marcotte
GiveMeTheMike.com
Minneapolis, MN




Rachel Covello
OutCoast
Tampa/St Petersburg, FL

Award winning speaker, writer, photographer, and LGBT Leader



Dean Nelson
GayWhistler.com
Vancouver, BC

Year-round LGBT promoter of Whistler and beyond
#WhistlerPride


Barry
Asian Maple Leaf
Toronto, ON

a Canadian living in New York. I'm on a journey of self-discovery and adventure



Angel Benton
Las Vegas, NV




David Mariner
Camp Rehoboth
Rehoboth Beach, DE

Consultant.Advocate.Activist.



Justin Ayars
Richmond, VA

Recovering lawyer; entrepreneur; speaker; consultant; teacher; history lover; writer; thinker




Nomadic Boys

Travel bloggers, influencers and social media gurus




Ty Autry
New York City, NY

Engineer Turned Actor



Fabia Fuzeti & Gabi Torrezani
Estrangeira
Sao Paulo, Brazil




Paul Conroy
Atlanta, GA




Gregory George
FollowSummer.com
Toronto, ON

#FSTravels


John-David Brown
Brooklyn, NY

Hot n' Reckless Twenty-Something




Dish You Were Here
Dublin, Ireland




Vinnie Vaillancourt
Syracuse, NY




Idan Matalon
Moovz
Tel Aviv, Israel




Oriol Pamies
Moovz
Barcelona, Spain




Josh Robbins
Nashville, TN

Gay sexual health and HIV
#UequalsU



Living Gay Brisbane
Gold Coast, QLD Australia




Josh Rimer
Vancouver, BC




Robin Gray
Bear World Magazine
Manchester, UK




Borja
The Gay Explorer
Barcelona, Spain

Exploring the world in a white t-shirt - Travel | Luxury | Hotels
#TheGayExplorer

Paul Richmond
Paul Richmond Studio
San Francisco, CA

artist • activist • youtuber • attention-whore • storyteller • diva-lover • pinup boy



David Levesque
Huey & David
Toronto, ON




James Wallington
Backpacking Boyfriends
Los Angeles, CA

Travel, Life, & Style Vlog
#WheresWallington


William Jardell
Backpacking Boyfriends
Los Angeles, CA

Travel, Life, & Style Vlog



AC Dumlao
New York City, NY

They/Them/Theirs - Trans Enby. GenderFULL fashion+radical selfcare.



Ryan Thomas Woods
Out With Ryan
Toronto, ON

#GayTravel Blogger, #Travel YouTuber



Terrell & Jarius
Atlanta, GA




Michael Garcia
Denver, CO

LGBTQ Advocate/Social Media Influencer/Public Speaker
#iammorethan


Barb Snelgrove
Megamouth Media
Vancouver, BC

Radio | TV | Print | Social Media | Writer | Q Hall of Fame | #gaytravel & #LGBTQ brand influencer



Steph and Kristen
Toronto, ON

#amazingracecanada 1st all-female team winners #youtubers #vlogger #lgbtq #lovewins #travel



Giuseppe Giulio
Rome, Italy

IGLTA Member | Digital PR Manager & Travel Design


Frank New
New York City, NY

Fashion Stylist | Event Producer | Display Artist
#ManYourStyle


Savannah Rodgers
Kansas City, MO

Filmmaker. Writer. Professional Amateur Productions.



Whitney & Megan
What Wegan Did Next
UK

Femme Lesbian Couple known as 'Wegan' | Travel Bloggers | YouTubers



Loren A Olson MD
Des Moines, IA

A gay father, psychiatrist, speaker, coming out consultant, and author of FINALLY OUT



Antoine Johnson
Philadelphia, PA

Notable Publicist - PHL, NYC, DC & ATL | Proud Villanova Alum | CelebPR | Fashion



Tommy Geraci
New York City, NY

Entertainment, Travel and Pop Culture News | Social Media Strategist and Correspondent



Michael and Zach
Zakar Twins
Detroit, MI

Unique voices for the LGBTQ Iraqi community
#PrayTheGayAway


Nicholas Snow
Notes From Hollywood
Los Angeles, CA

Multimedia Entertainment Activist
#NotesFromHollywood


Dana Piccoli
Greenville, SC

Writer. Podcaster. Profesh moderator. Fairy Gaymother.



Antonio Capurro
La Revista Diversa
Lima, Peru

Comunicador. Pienso, comparto, vivo. Escribo, fotografío, filmo. CEO



Domenico Gambolo
Rome, Italy

Your g[a]y next door - Happy with life, enjoying the simple things - To Travel - To Live



Eyvind C
Mexico City, DF




Gabi & Shanna
27Travels.com
Brooklyn, NY

Two lesbians in love, traveling the world with our cameras.



David Booth Perry
New York City, NY

The Gay on the Go!
#ILoveGayTravel


Scarlett Hill
UK

film maker | actor | love female powerhouse films



Joseph A. Federico
Newark, NJ

Editor, Author, Preservationist
#LiveLearnMarket


Matthew Schueller
Portland, OR

Photo & Travel blog - Travel Like Your Life Depends On It.



Peter Carboni
New York City, NY

social media strategist, content creator, artist and entrepreneur


Guy Anthony
Black, Gifted & Whole
Brooklyn, NY




Jeff Perla
The Travelin' Bum
New York City, NY

Everyone has a story... What's yours?!



Dylan Thomas Cotter
Los Angeles, CA




Jenna Howieson
Edinburgh, Scotland

Unapologetic. Queer. Unstoppable


Joseph Tito
The Dad Diaries
Toronto, ON

From Jet-Setter to fatherhood. My journey to becoming a single father.
#TitoTwins


Ishmael Mayhew
Los Angeles, CA

Communications & brand architect for movements & art. Creator.



Kyanna Simone
Los Angeles, CA

LGBTQ+ Content Creator + YouTuber & TRAVELER



Joey Amato
Pride Journeys
Indianapolis, IN




Bob Witeck
Witeck Communications
Washington DC




Chef Kenneth J McDuffie
Philadelphia, PA

Featured on: Fox 29 GoodDay, WDAS FM, Wendy Williams Show, The Chew Featured in: SWERVE Magazine...



Ali & Jenni
San Francisco, CA

femme lesbian couple, mental health warriors, LGBTQ+ advocacy


Davide Perrucca
Rome, Italy




Aon & Lan Travel Couple
Thailand

Bangkok-based gay couple who travel the world. Tourism Authority of Thailand partners




Arif & Ricky in Wonderland
London, UK

We help Gay folks discover their authentic self exploring their personal superpowers!


Ellie & Leigh
LezHangOut Podcast
Boston, MA

Hang out with Ellie Brigida and Leigh Holmes Foster, the lesbians you'd want at your potluck!


What Is the #ILoveGay Twitter 360° Network

What is our goal with #ILoveGay to Consumers?
To be the Best Community Hub
for all LGBT social conversations
related to a specific region or theme.

What is our goal with #ILoveGay to Businesses?
To be the Best Brand to work with
when targeting the LGBT community online,
blending influencer marketing, content marketing and social media
as well as traditional online strategies.

How Do We Do It?
We find the right mix of curating, retweeting, and liking content,
as well as following Twitter users, while staying "on brand".
We promote content, including advertisers', at the social media post level,
you know, just like an LGBT influencer would ;-)
More About Our Reach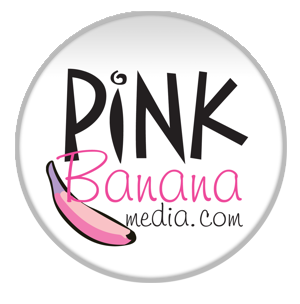 Social Media Reach from our #ILoveGay social media networks
(including @ILoveLGBTTravel, @ILoveGayLGBT, @ILoveLGBTBiz,
@PinkMediaWorld and @LGBTPinkieB) is now
over 475,000+ followers on Twitter, Facebook and Instagram combined.
Twitter: 450,000+ followers
Facebook: 25,000+ followers
Instagram: 4,500+ followers
---
Prices start at $95
Interested in pursuing this
#ILoveGay Twitter 360° marketing program and strategy
for your business? Call us at (323) 963-3653 or...
contact us here to get started.
Why Hire Us?

With #ILoveGay, we have developed a trusted brand
in the LGBTQ online community, whereby we have
stayed engaged with our followers and built up
their trust and loyalty over the past few years.
They know that when we like, ReTweet and post,
the content we're engaged with will be high quality.
We can help bring your brand into this loyal #ILoveGay Network.

Each #ILoveGay profile stays true to its niche,
whether that's @ILoveGayTheatre or @ILoveGayNYC...
following and engaging only with individuals and businesses
in the LGBTQ theatre world or the LGBTQ NYC community, respectively.
We can target your message directly to the niche audiences that are
right for you, and we can enhance these posts with paid advertising
to reach deeper into this niche audience on Twitter,
as well as duplicate this level of hyper-targeting on Facebook and Instagram
in order to reach your target demographic on all top social media platforms as well.

We have spent years cultivating relationships with
LGBTQ influencers on Twitter and Instagram, and as our client,
we can leverage these relationships on your behalf as well.

You're letting someone else talk about you to the LGBTQ community online.
Yes, you can promote yourself directly, but sometimes the message has
more credibility when you let someone else talk about your business as well.

You are leveraging our company's 24+ years in the LGBTQ marketplace.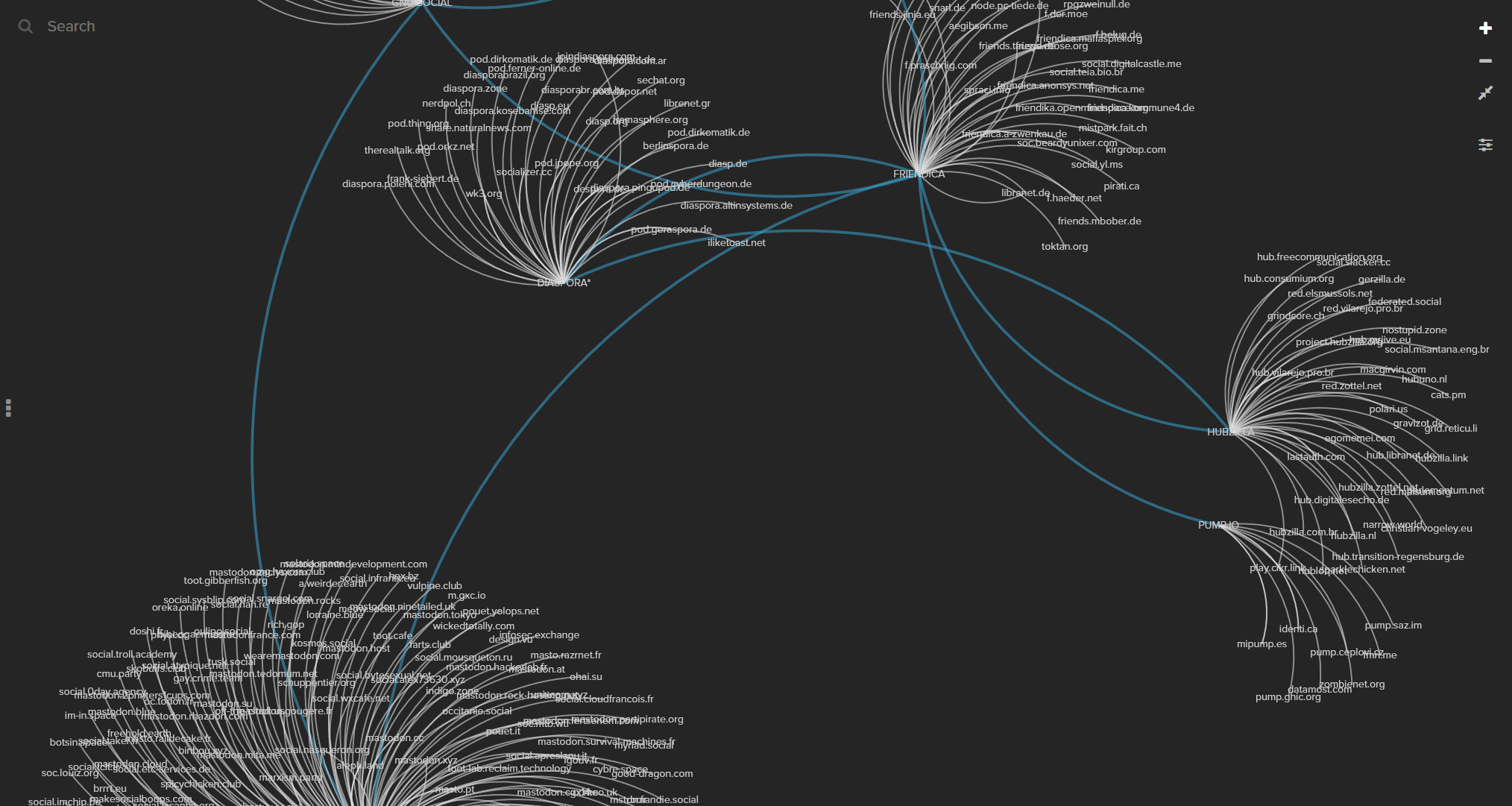 More Info
Learn More About our LGBTQ Marketing Programs